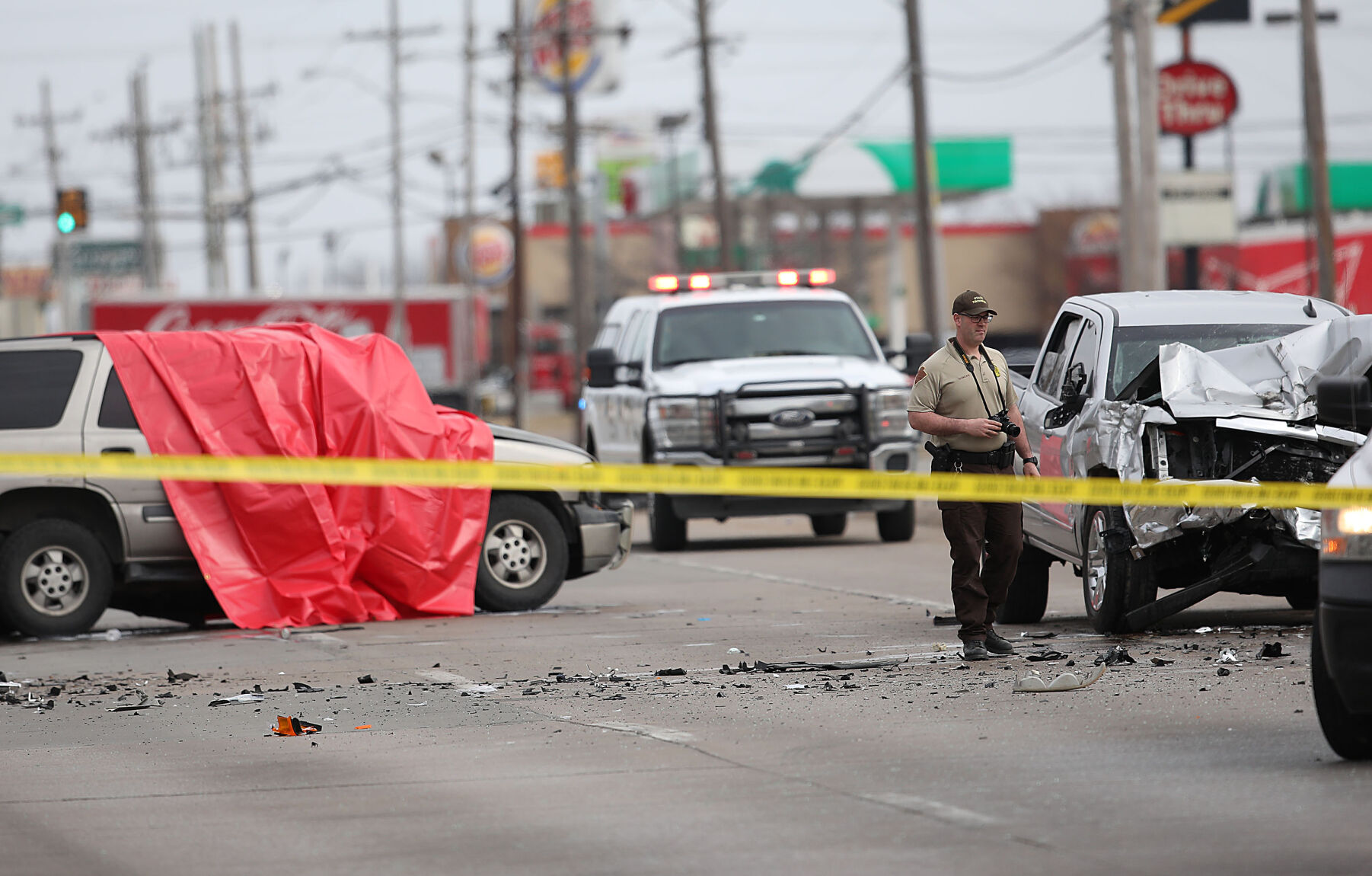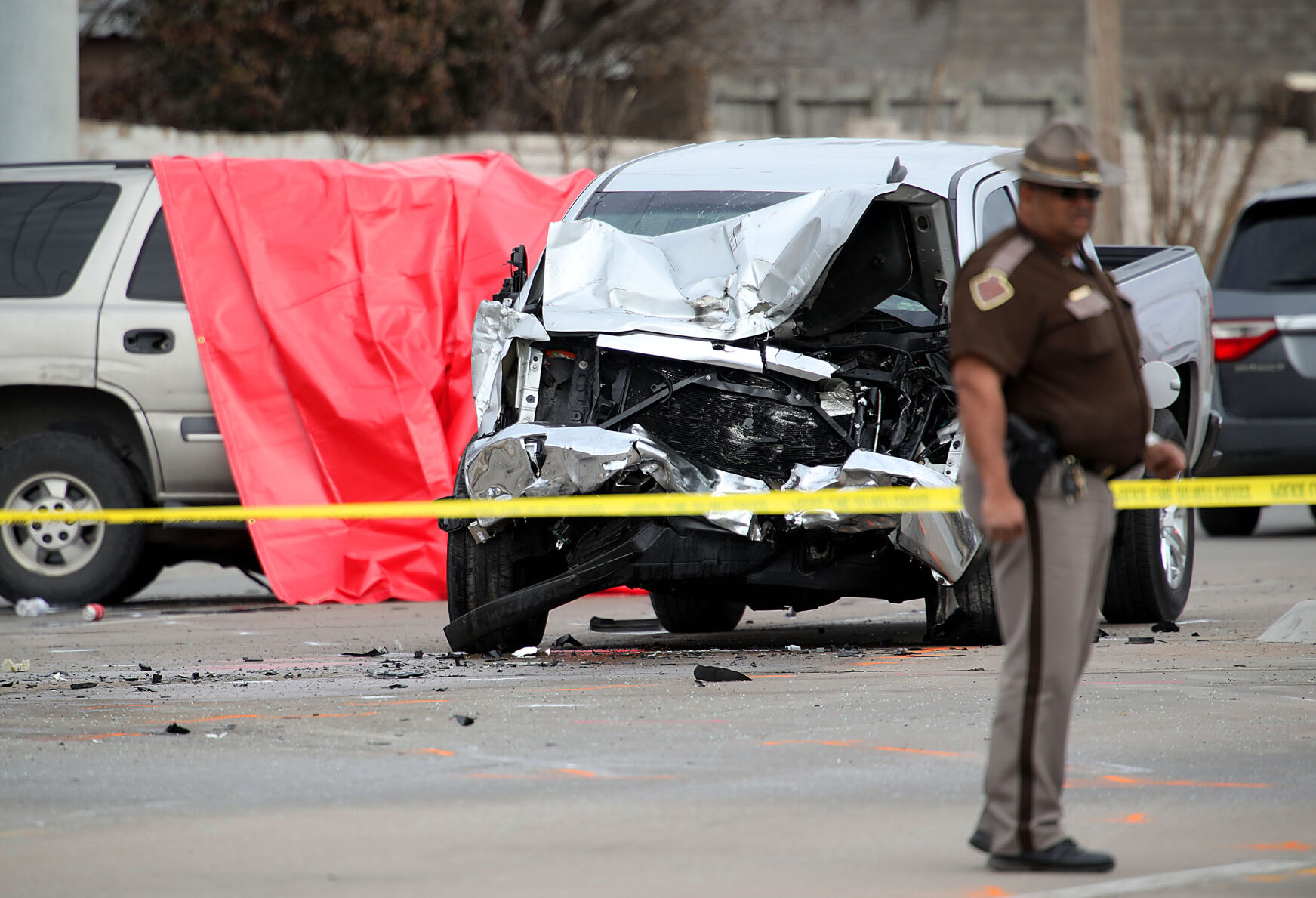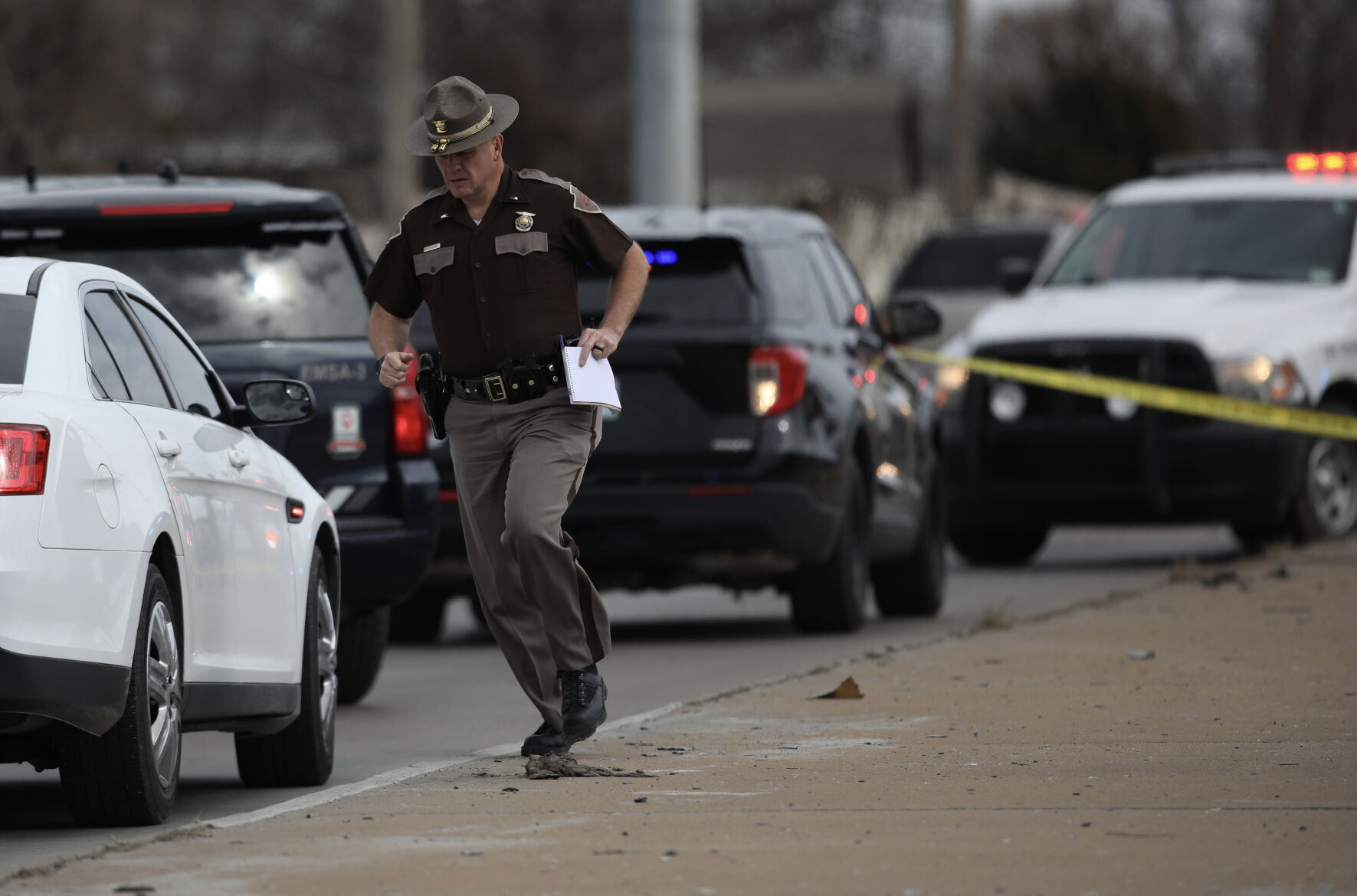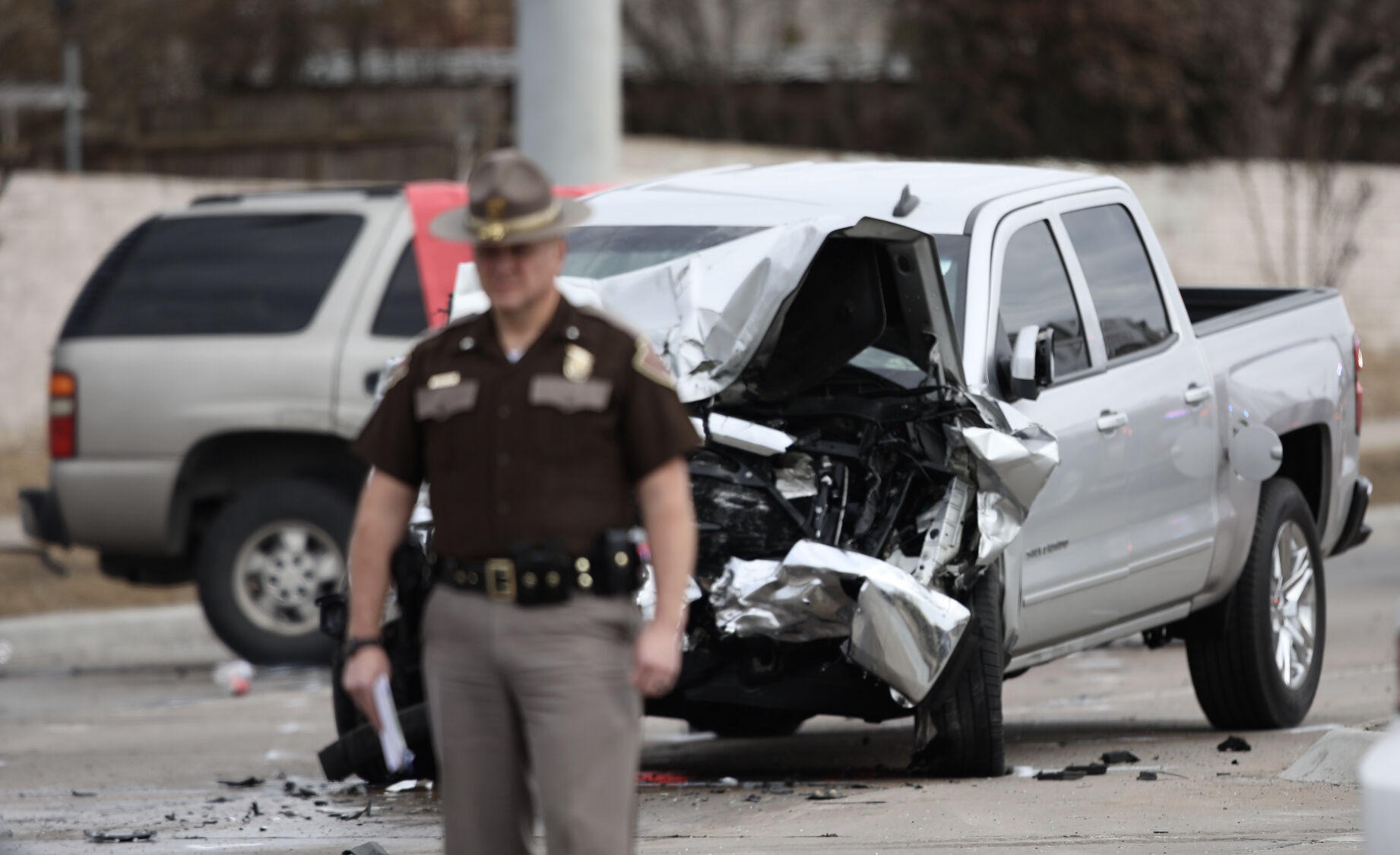 Two people were killed in an east Tulsa collision on Thursday after a man fleeing authorities in a reported stolen truck barreled into an uninvolved SUV.
The victims' genders and ages have not been released, and neither has that of a third person taken to a hospital with unknown injuries, Oklahoma Highway Patrol Trooper Eric Foster said. The suspect, an unidentified young man or juvenile, was also taken to a hospital as a precaution. He has not been identified.
Troopers began pursuing the truck after a witness flagged them down at a car wash and said the vehicle had just been stolen. Foster did not know the location of the car wash, but he said the truck's driver refused to stop and troopers pursued the vehicle for about 15 minutes around Tulsa.
Foster said troopers attempted to deploy stop sticks several times to disable the truck, but the driver evaded them.
He was reportedly driving east on 21st Street between U.S. 169 and Garnett Road when he T-boned an SUV that was turning left from a stop sign on 109th East Avenue.
The impact crumpled the front of the truck, and first responders were quickly on the scene to address the aftermath.
Residents in an adjacent neighborhood ventured outside to investigate the commotion and a small crowd gathered in shock at a nearby gas station where the suspect sat handcuffed on the ground, wailing.